Why You'll Love Our Virtual Appointments
Choosing an engagement ring is an exciting and celebratory experience. We offer a diverse selection of engagement ring styles to choose from - but understand that finding the perfect match can sometimes be daunting. It doesn't have to be! Booking one of our virtual appointments will not only link you to experts here to help you find the ring that's meant for you, but can also be part of your engagement festivities. And with our unique customization options, as well as our Lifetime Care policy and Diamond Upgrade Program on VRAI created diamonds, you'll soon learn there's so much to celebrate.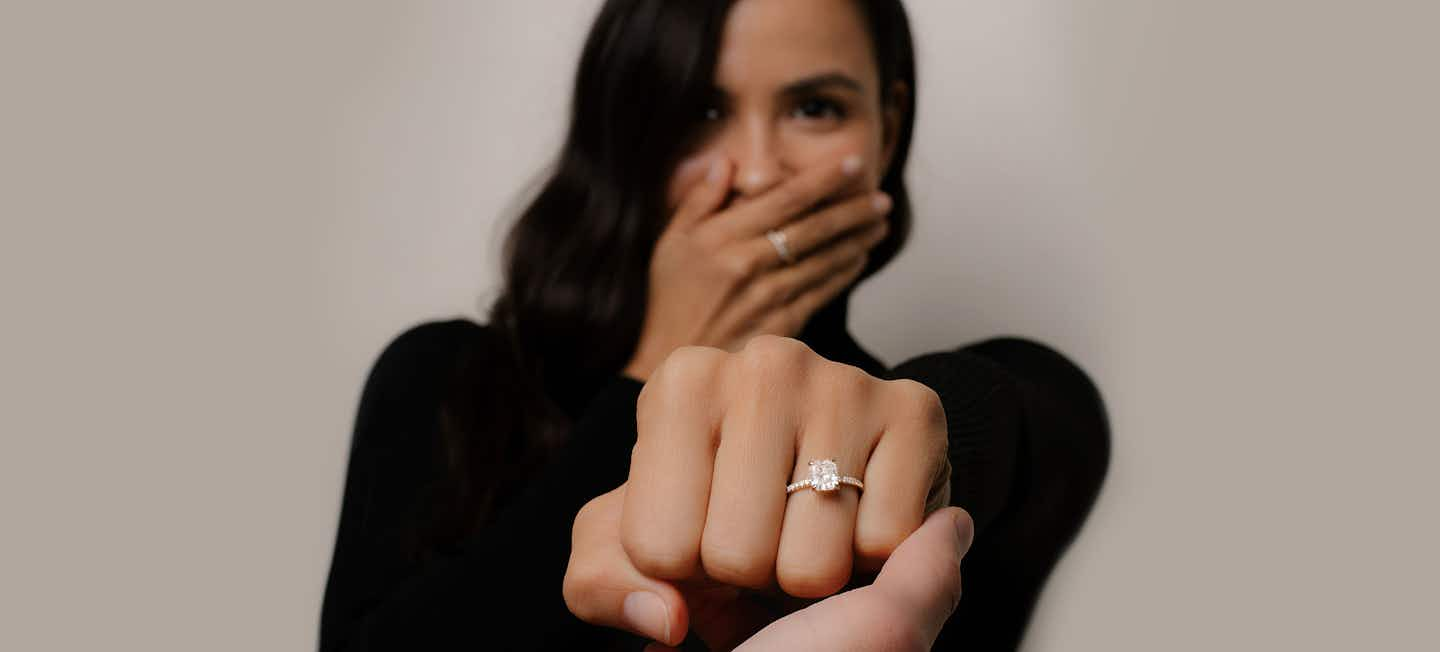 Make it an event
For those booking a solo virtual appointment, you might prefer the consultation to be simple, straight-forward, and to the point. Whether you are getting ready to propose, or know that you are going to be proposed to and want to drop a hint (an online option when choosing any of our engagement rings), you might schedule to speak to an expert over your morning coffee or during a break at work. Our team can expedite the process to fit your needs; from half-hour conversations to a full fifty minutes, we are here to help. But there is no rule saying that your consultation can't also be as elegant and celebratory as an in-person experience; open a bottle of champagne, have your closest friends join you for a brunch inspired consultation, allow our team of experts to walk you through this curated process of selecting your very own VRAI created lab-grown diamond and setting step by step.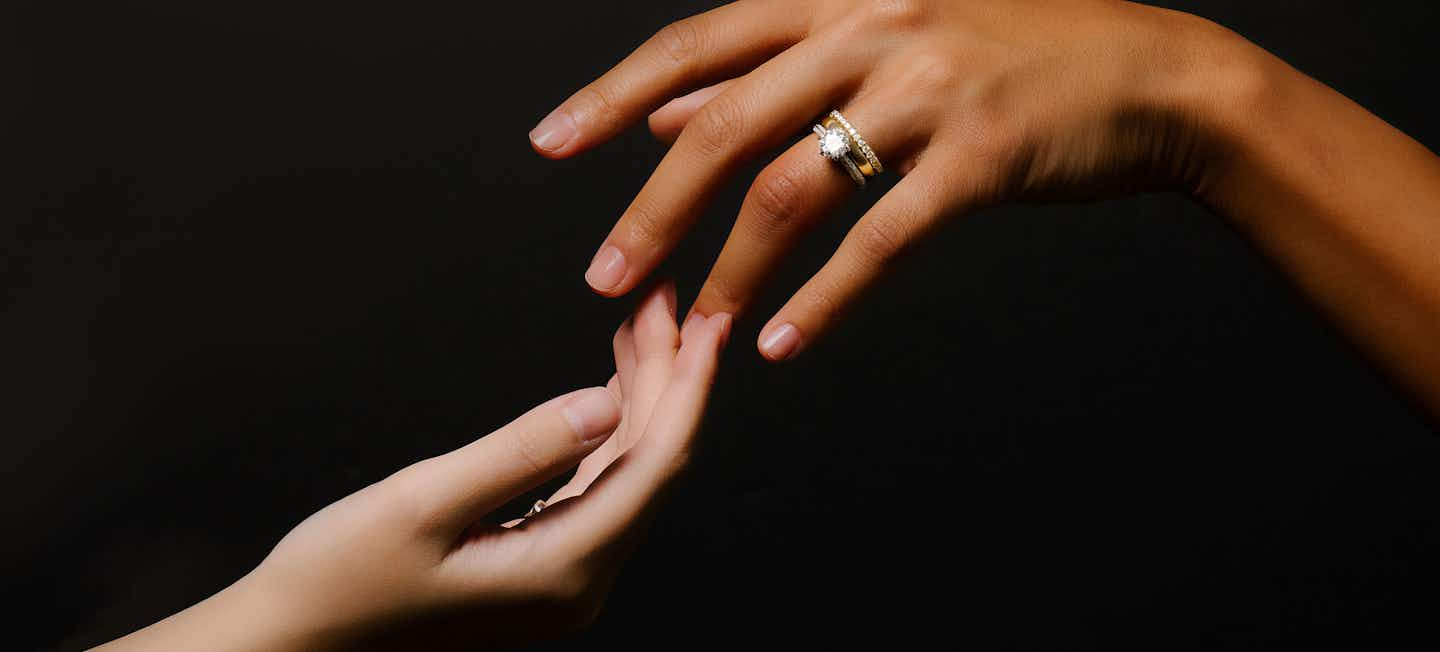 A white glove experience
It all starts with a conversation. Once your expert discovers your preferences around diamond shape, setting, and even metal for the band (our engagement rings feature not only 14k yellow or white gold, but also rose gold and platinum), they will already have a sense of which pieces they know you'll love. They will present your selections and give you an up-close look at the many beautiful details that are featured in your chosen design.
Our team can then go into an in-depth conversation with you about diamond education. Walk through the meaning behind the 4Cs, and explore diamonds sustainably created by VRAI at the diamond table with us. You'll come to understand the level of quality we search for in each and every VRAI created diamond so that you leave the process knowing that you have bought an engagement ring that truly reflects your love, values, and the occasion.
Your consultation will close with a brief overview of next steps: what your timeline might be, what date you want to confirm purchasing the engagement ring, how long crafting your piece will take, and additional information on both resizing and upgrading. And, of course, once you make your purchase, you will learn about our Lifetime Care policy, including a lifetime guarantee of your engagement ring.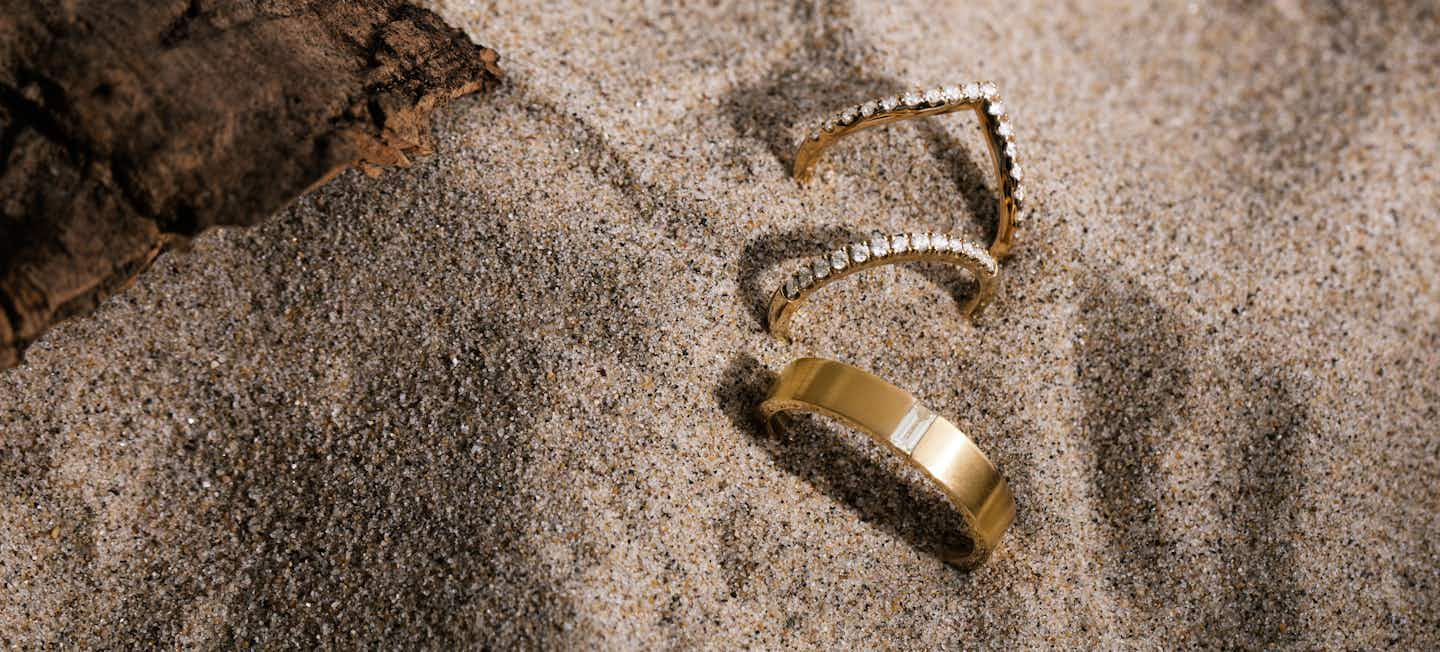 Beyond engagement
Each virtual appointment is an occasion to not only be of service but to build a relationship with our valued customers. So speaking with our experts does not stop at engagement ring selection. We are honored to be a part of your wedding festivities and encourage couples to schedule an additional virtual appointment to select their wedding bands together or select bridal jewelry and bridal party accessories from our Solitaire Collection. Turn this opportunity into a festive celebration with your closest friends and loved ones as you select your key pieces. Because of their experience, our diamond experts regularly find other ring and fine jewelry styles with VRAI created diamonds to present if you are in need of suggestions.
Document your Virtual Appointment events and tag us on Instagram. We are honored to be a part of your engagement journey and look forward to seeing how you celebrate.